Village Car Multiplayer New Village Car Game for Mobile Modeditor is an exhilarating racing game that brings together the thrill of high-speed competition with the charm of picturesque village settings. With its unique multiplayer mode and captivating gameplay, this game is sure to keep you entertained for hours.
Let's delve into the general description and characteristics of the game, explore its mechanics and gameplay, understand the multiplayer mode, and discover why you should give Village Car Multiplayer a try.
Village Car Multiplayer: An Exciting Multiplayer Racing Game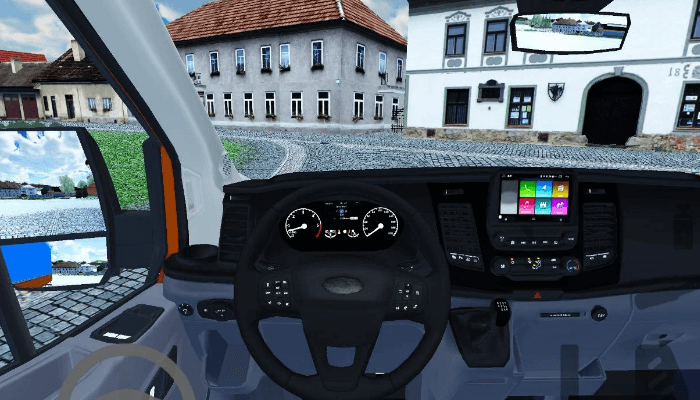 Village Car Multiplayer is a racing game that takes place in various village landscapes. The game offers a wide range of vehicles to choose from, each with its own unique attributes and handling characteristics. Whether you prefer a speedy sports car or a rugged off-road vehicle, you'll find plenty of options to suit your racing style.
The game's graphics are stunning, and the attention to detail in recreating the village environments is impressive. From lush green fields to quaint country roads, each map is designed to immerse you in the beauty of rural landscapes. The sound effects and music add to the overall experience, making you feel like you're truly racing through a charming village.
Village Car Multiplayer Game Mechanics Control and Gameplay
Controlling your vehicle in Village Car Multiplayer is intuitive and easy. The game supports both touch controls and tilt controls, allowing you to choose the method that suits you best. The responsive controls ensure that you have full control over your car's movements, enabling you to navigate through challenging tracks with precision.
The gameplay is fast-paced and exciting. You'll race against AI opponents or other players in real-time, aiming to reach the finish line before anyone else. The game features a variety of race modes, including time trials, duels, and tournaments, providing a diverse range of challenges for players of all skill levels. As you progress through the game, you'll unlock new vehicles and upgrades, enhancing your chances of victory.
Village Car Multiplayer Game Multiplayer Mode
One of the standout features of Village Car Multiplayer is its multiplayer mode. This mode allows you to compete against other players from around the world in thrilling multiplayer races. You can challenge your friends or join random online matches for an adrenaline-pumping experience.
The multiplayer mode offers various matchmaking options, ensuring fair and competitive races. You can test your skills against opponents with similar rankings, or if you're feeling daring, take on more experienced players for a chance to prove your worth. The multiplayer races often result in intense battles for the top spot on the leaderboard, adding a layer of excitement to the gameplay.
Village Car Multiplayer Why Should You Play The Game
Village Car Multiplayer is a game that offers a unique and immersive racing experience. Here are a few reasons why you should give this game a try:
1. Multiplayer Thrills: The multiplayer mode allows you to compete against friends and players from around the world, adding a competitive edge to the gameplay.
2. Stunning Village Environments: The game's beautiful graphics and meticulously designed village landscapes create a visually captivating experience.
3. Wide Variety of Vehicles: With a vast selection of vehicles to choose from, Village Car Multiplayer allows you to find the perfect car that suits your racing style.
4. Challenging Gameplay: The game offers a range of race modes and challenging tracks, ensuring that you'll never get bored.
Village Car Multiplayer Different Maps and Environments Available in the Game
Village Car Multiplayer features a plethora of maps and environments to explore. Each map has its own unique characteristics, providing diverse racing experiences. From idyllic countryside villages to rugged mountainous terrains, you'll find a variety of settings to test your racing skills.
Whether you're racing through narrow village streets or speeding across open fields, the different maps offer a refreshing change of scenery. This variety keeps the gameplay interesting and ensures that you'll always have something new to discover.